The latest generation of LTO technology is Cybernetics' CY-LT8 Ultrium LTO-8 half-height tape drive. With 12TB (native) / 30TB (compressed) capacity on a single cartridge and up to 750 MB/s sustained throughput, you can backup an incredible 2.7TB per hour.

Whether you choose a single or dual drive desktop, or an automated tape library, LTO-8 will deliver the backup performance you need now, while maintaining read/write compatibility with LTO-7.

Cybernetics' LTO tape solutions are compatible with virtually every host and operating system and are available with optional features you can't get anywhere else, including iVIEW (which lets you monitor backup jobs from any workstation on the network or from home). Dual drive configurations can take advantage of the Advanced SCSI Processor for striping, mirroring, cascade, independent, and off-line copy verify modes. And, used with iSAN Virtual Tape Libraries, you've got a high performance D2D2T (Disk to Disk to Tape) solution with serverless offload to tape.
Air Gap
Network isolation security against ransomware
Archiving
Long-term retention
Compatible
Backward read/write compatibility with LTO 7
Encryption
Highly Secure 256-bit AES Encryption
Scale-Out Capacity
Base Module plus 6 expansion modules totalling 272 tape cartidges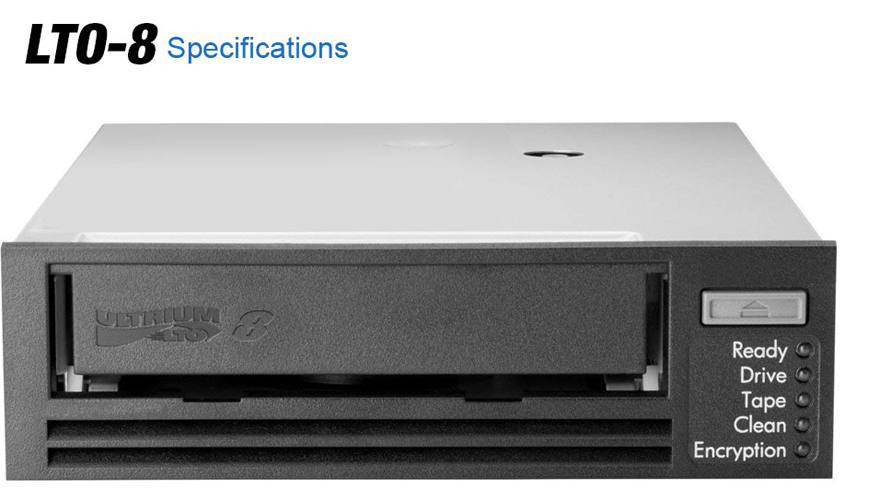 Capacity
12TB native, up to 30TB compressed
Transfer Rate Sustained
360 MB/s native, up to 750 MB/s compressed
Access Time
50 seconds
Data Buffer
512 MB
MTBF 100% Duty Cycle
250,000 hours
Power Consumption
25 watts average
Backward Read/Write Compatibility
LTO-7
Network Interface
FC or SAS
Capacity
12TB native, up to 15TB compressed
Transfer Rate Sustained
300 MB/s native, up to 700 MB/s compressed
Access Time
50 seconds
Data Buffer
512 MB
MTBF 100% Duty Cycle
250,000 hours
Power Consumption
32 watts average
Backward Read/Write Compatibility
LTO-6
Network Interface
FC or SAS
CY-TL8-108

Ideal Choice For Small Businesses
8 Slot Tape Library
One Tape Drive
LTO-8 or LTO-7 Drive
CY-TLL-224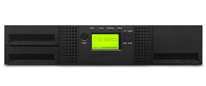 Ideal Choice For Small To Medium Businesses
24 Slot Tape Library
One or Two Tape Drives
LTO-8 or LTO-7 Drive(s)
CY-TLL-340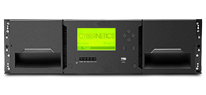 Ideal Choice For Enterprise Businesses
40 Slot Tape Library
One to Three Tape Drives
Expandable to 280 Tape Cartridges
40 Years In Business = Satisfied Customers