The Powerful Enterprise Level
Backup Solution
The iSAN® V 6000 Series Virtual Tape Library is a powerful enterprise-class backup solution with up to 240 TB of raw, native capacity. Utilizing existing tape backup software, the iSAN® VTL consolidates backup across any mix of operating systems. Writing in sixteen concurrent, parallel data streams - with up to 4 GB/s speeds - the iSAN® V Series is the ideal choice for the most demanding enterprise backup requirements. Available with 1 GbE, 10 GbE, 40 GbE, Fibre Channel, SAS, or SCSI options, iSAN® V Series delivers all the benefits of virtualization, data deduplication, and performance at a surprisingly competitive price
Multi-Platform Support
IBM System i,p, Legacy AS/400, Windows, Linux, Unix, HP-UX, Netware, MAC OSX
Encryption
Encrypt data on the VTL and on media.
Physical Tape Offload
Serverless offload to physical tape.
Replication
Highly efficient replication requires less bandwidth.
Scalable
Scalable, easily expand SSD and/or SAS storage using expansion cabinet.
Deduplication
No dedupe hydration penalty means faster restores.
Optional deduplication reduces backup space typically by 50:1 to 200:1.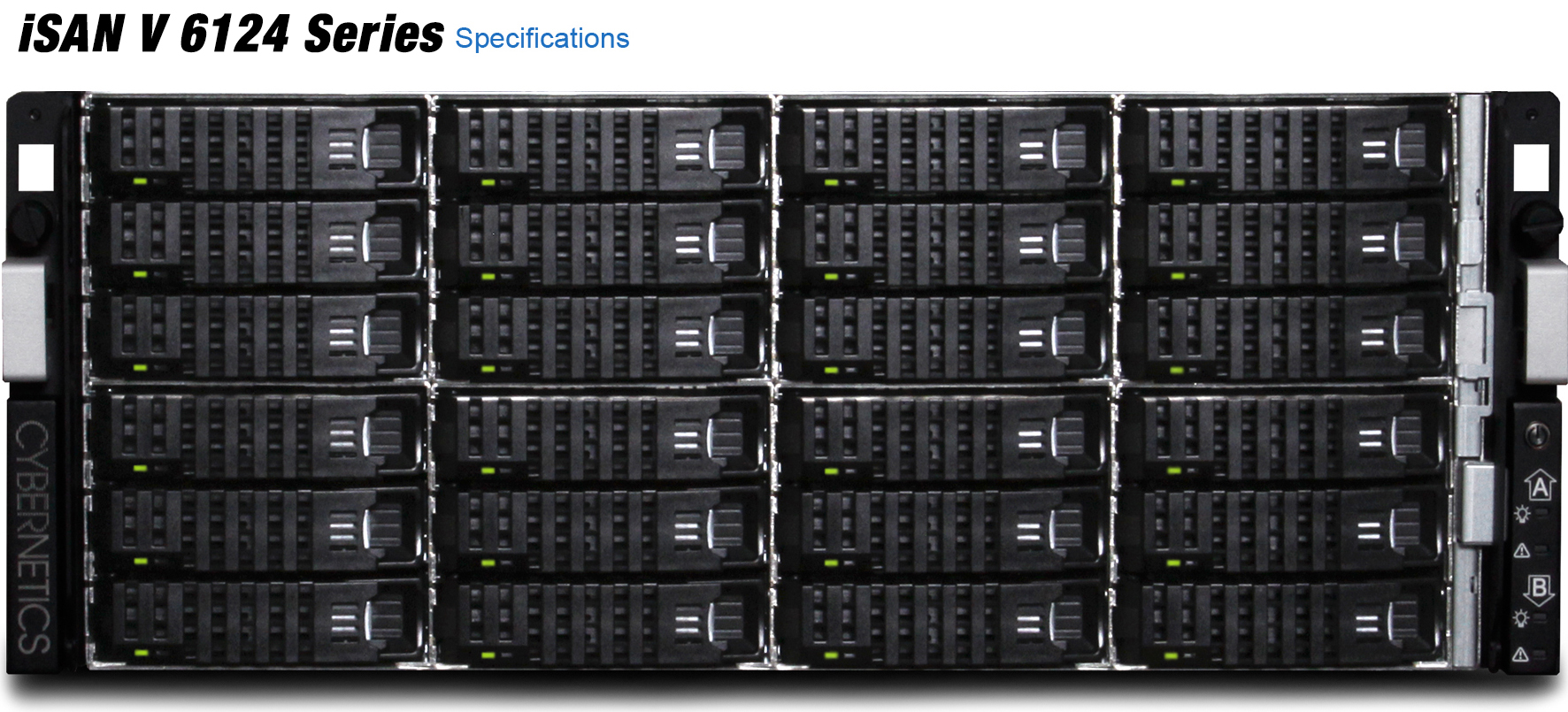 Disk Drive Bays
24
Disk Drive Type
SATA / SAS / SSD
Transfer Rate
Up to 4 GB/s
Scalable
1 Controller Unit + 7 Expansion Units
Multi-Platform Support
IBM System i,p, Legacy AS/400, Windows, Linux, Unix, HP-UX, Netware, MAC OSX
RAID Levels
0, 5, 6
System Type
4U Rackmount
Network Interface
Standard: Four 1 GbE ports, Four USB 3.0 ports, Two 12 Gb/s SAS port

Optional: 1/10 GbE, 8/16/32G FC, 6/12G SAS
iTAPE 2104

Ideal Choice For Small Businesses
Up To 16 TB Per Unit
Up To 2.7 TB/hour
On-Prem / Cloud VTL Backup
ISAN 2108L

Ideal Choice For Small Businesses
Up To 80 TB Per Unit
Up To 2.7 TB/hour
Expand Up To 1.2 PB
On-Prem / Cloud VTL Backup
Shift Gears With Upgradeable Controller
ISAN 3K/5K/7K SERIES

Ideal Choice For Medium To Enterprise Businesses
Up To 160 TB Per Unit
Up To 14.4 TB/hour
Expand Up To 320 TB
On-Prem / Cloud VTL Backup
ISAN 6140 1U

Ideal Choice For Enterprise Businesses
Up to 240 TB Per Unit
Up To 14.4 TB/hour
Expand Up To 3.8 PB
On-Prem / Cloud VTL Backup
Over 40 Years In Business = Solid Engineering and Satisfied Customers